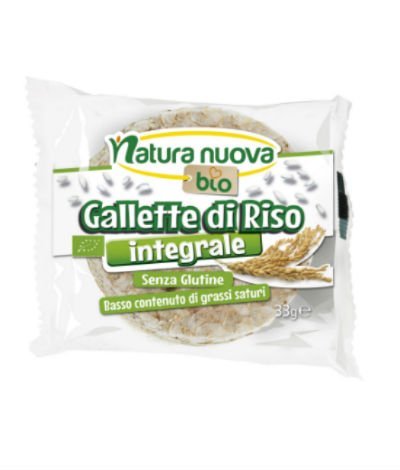 Wholemeal Rice Cakes
Practical, single wrapped rice cakes.
Taste the lightness of our 100% Organic wholemeal rice.
Try them plain as a quick snack to break the hunger at work or pair them with tasty fruit jams for a healthy and nutritious treat.
They are also great as an appetizer for an aperitif with friends!
Ingredients:
Wholemeal rice* 100%
* Organic Agriculture *