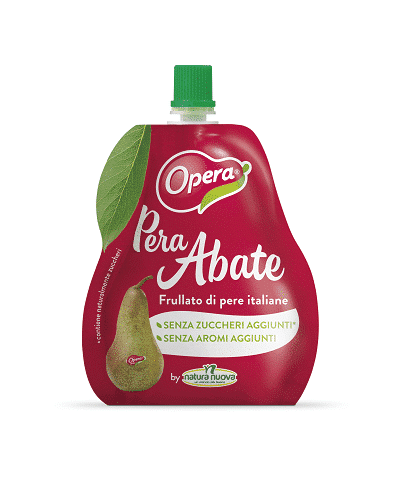 Opera – Abbate Pear puree
Abbate pear fruit pulp – without any added sugars or preservatives – in a practical, resealable Doypack
Opera is our Abbate pear fruit puree: 100% fruit without any added sugars or preservatives.
Our doypacks are pocket-size and resealable, the ideal choice for anybody who enjoys following a healthy, balanced diet and needs to fit this habit into a busy daily routine.
The queen of pears becomes a puree.
Content:
90g Doypack
Ingredients:
Pear 99.9%, Lemon concentrated juice 0.1%